The recent coronavirus outbreak has highlighted the need for good sanitising practices for a wide range of businesses and
public places. Keeping ourselves and our surroundings sanitized and disinfected is the top most priority right now.
We live in a complex world and that's why Farnek only uses world-class, technologically-advanced cleaning products, which through a physical bond, create durable self-sanitising surfaces, providing long-lasting protection.It always pays to trust in quality, today you can't afford not to…
If you want to protect your staff, tenants, customers and visitors, call Farnek today to safeguard your premises.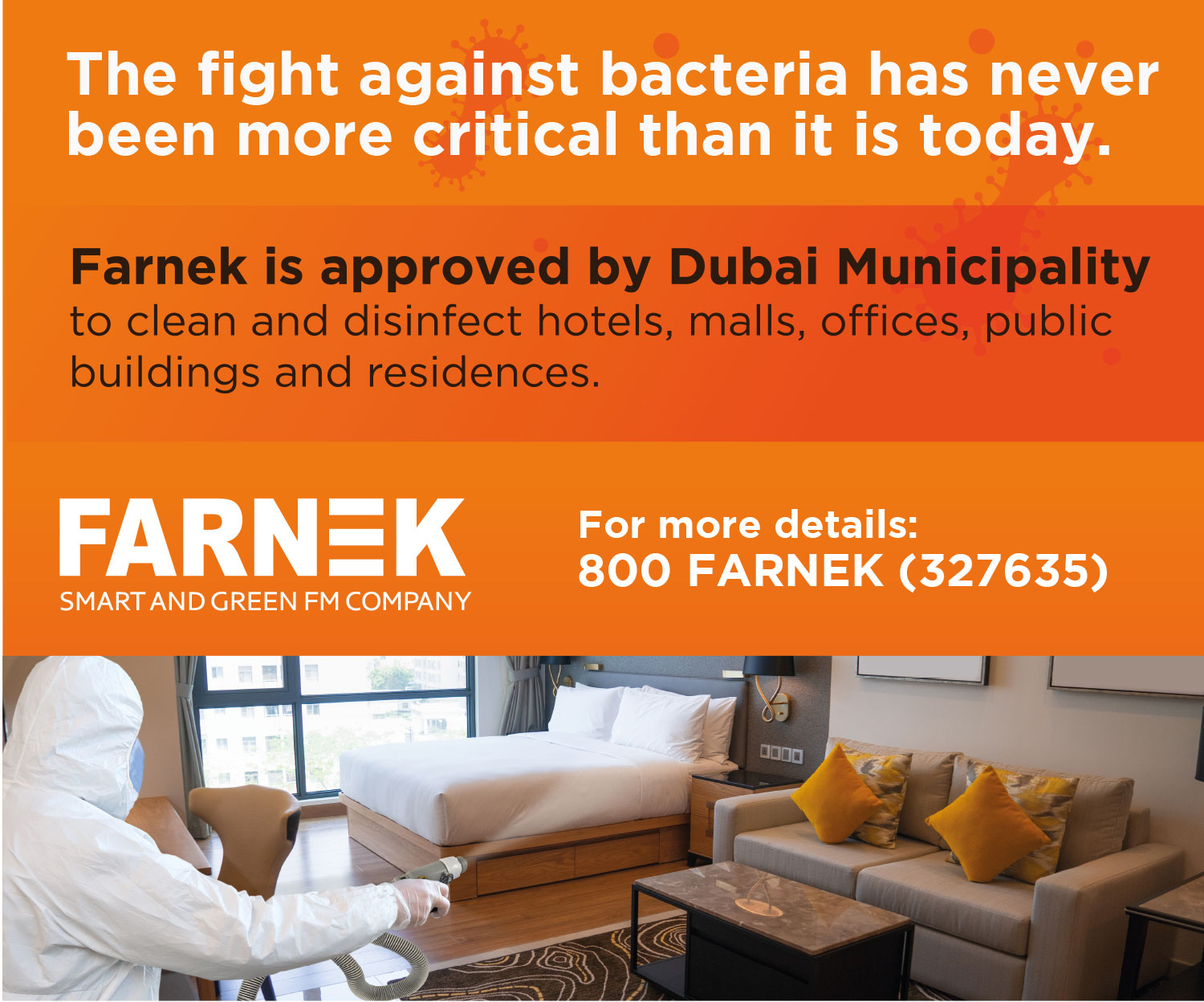 We would like to hear from you, if you have business inquiries or would like us to get in touch with you.
For more inquiries please contact us